It is important to find a counsellor you feel comfortable to work with and I offer a reduced fee for a full  initial appointment to go over what brings you to therapy and for you to see how I work.
What happens at the initial session?
The initial session gives us an opportunity to see if I am the right person for you to work with, without obligation, and I will need to ask some basic personal details and questions. I am happy to answer any questions you may wish to ask me.
How many sessions will I need?
This will depend on each individual.  If  after our initial meeting we decide to go ahead, I usually suggest 6 sessions to begin, then we can review together to see how the counselling is going and the best way forward.  The length of time may be short-term or for a longer period and can be for a specified amount of time, or open-ended depending on which most appropriately suits your needs and we will discuss this together to work out what's best for you.
How often do sessions take place and what do they cost?
Sessions are usually weekly and last for 50 minutes.  The initial appointment is £15 and sessions thereafter are £50; I offer a reduced fee of £40 for counselling students.  Concessions are sometimes available, do please ask.
The counselling takes place in a lovely room which is quiet and comfortable, conveniently situated to transport links and with good local parking.
If you would like an initial appointment or further information, tel:  07990 664 763, if I'm unable to take your call straight away please do leave a message, remembering to clearly give your contact number, and I will get back to you as soon as possible.  I endeavour to return calls by the following working day at the latest. In line with GDPR I would urge against including sensitive detail in an email, but I can also be contacted in general terms by email at snoblejo@hotmail.com.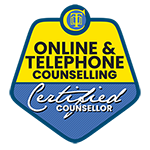 (c) Sarah Noble-Jones 2016. Website: WordPress.com