What is Counselling?
Counselling creates a space just for you and an opportunity to talk about whatever it is that concerns you, away from the demands and expectations of everyday life, in the safety of a confidential setting.  It's a place where what may be unsayable, even (or especially) to our most loved ones, can be said, and understood with empathy and compassion. Counselling gives us an opportunity to work through current difficulties, or towards healing old wounds and traumas.  It is a unique relationship in which we can find out about ourselves and in doing so learn to live a happier life.  A chance to explore difficult feelings, thoughts and/or behaviours and to heal old hurts.
How I work
I originally trained in the person-centred tradition developed by Carl Rogers. I believe that we are each the expert of ourselves and have within us the capacity not just for self-understanding but for positive change in how we see and behave towards ourselves and others.  This can be transformative but sometimes seems too hard to do alone.
Talking with a trained and experienced practitioner, who really takes the time to listen and respond in a therapeutic way may sound simple yet is profoundly helpful in gaining your own insights, resourcefulness and understanding what you need to live a more satisfying and rewarding life.  I work holistically, listening carefully to the individual's whole experience and their unique needs determine how we work together.  Where it feels helpful, I am happy to work with creative options, and understand this is not for everybody.  
This way of working is a non-directive and empowering approach.  I don't presume to know you better than yourself or tell you what to do, but sometimes when we feel lost, it's hard to know what we need.  My task is to be a compassionate and experienced companion, alongside you, exploring together what you need to make the changes you seek in becoming a  content and fulfilled person.
For further information about how I work, contact details and fees place take a look at the additional pages or feel free to call on 07990 664 763.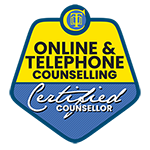 (c) Copyright Sarah Noble-Jones 2016. Website: WordPress.com